A DAY IN STRATFORD-UPON-AVON
Friends, Romans, countrymen, lend me your ears…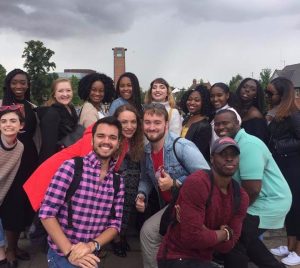 We had a great day, despite the weather, in Stratford-Upon-Avon. Students had the opportunity to visit the various historical town houses and museums, including Anne Hathaway's cottage, the house where Shakespeare's daughter Susannah lived, and the birthplace and grave of the bard.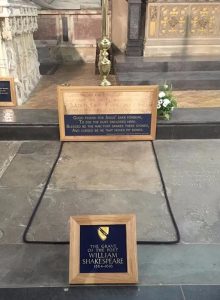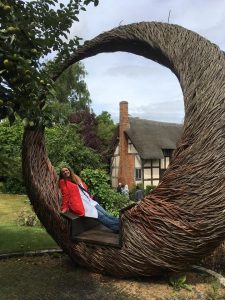 "Even the rain couldn't stop the magic that happened in Stratford-Upon- Avon. From Shakespeare's Birth and resting place to the RSC theatre this day was one I'll never forget. I'm so glad that BADA took us on this great adventure!" Jessenia Ingram
Some students found shelter from the rain and fitted in another production, Salome in the Swan theatre. They also had the chance to try Fish-and-Chips, an English classic.
We went to see Julius Caesar, directed by Angus Jackson. Our students were excited to be at the RSC and see a play that they had worked on.
---
"I really liked this production. They used the language in a way which made the messages easy to follow. I liked seeing how the relationships developed throughout the play, and the action really kept my interest!"
Jessenia Ingram

"It was great to see an example of what all of our training was for"
Mikaela Armistead
---