MASTERCLASSES AT MAGDALEN: SONNETS, SHAKESPEARE AND SPEAKERS
Our MIO students have Masterclasses twice weekly throughout the program from leading experts in British Theatre.
---
"These masterclasses have made me assess my acting style, what I want to do with theatre, what I want the world to get out of my theatre"
Austin Farrow, Howard University Undergraduate
---
On the first Sunday after their arrival, students had a Shakespeare Masterclass with Fiona Shaw. Fiona recently starred in The Testament of Mary directed by Deborah Warner at the Walter Kerr Theatre on Broadway and The Barbican Theatre London. Recent TV work includes playing Marnie Stonebrook in True Blood.
---
"I got a chance to work with a real power-house teacher… Fiona was incredible" 
Dan Stevens, UCLA Graduate student
---
Later in the week, students met with Julian Glover CBE, in the beautiful Bat Willow Meadow, working on crowd scenes from Julius Caesar. Julian has recently starred in Julius Caesar at Bristol Old Vic. His numerous movies include Star Wars – The Empire Strikes Back, Indiana Jones and the Last Crusade, Harry Potter: The Chamber of Secrets, and he is Grand Maester Pycelle in Game of Thrones.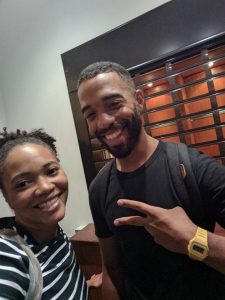 In Week Two students met with Elliot Worrell-Barnes, actor, poet and teacher. We had a screening of his short film, The Works, which sets Shakespeare in an urban environment, using a range of accents and dialects. Elliot graduated from Central School of Speech and Drama, where he won the Sir John Gielgud Award and was the winner of the Actors Centre Alan Bates Award 2012. As a poet he performs all over London. His poetry challenges class, stereotypes, sexuality and religion with humorous, dark and moving material.
As a teacher he runs workshops in various colleges in London, working on unlocking the language of Shakespeare, the creative process and poetry. His film can be viewed here. There was a great Q&A after.
We had a Masterclass working with John Heffernan. John trained at the  Webber Douglas Academy of Dramatic Art in London. He has just finished starring to great acclaim as Oppenheimer in Oppenheimer, and has played numerous other roles at the RSC and National Theatre. John got the student up on their feet working on sonnets.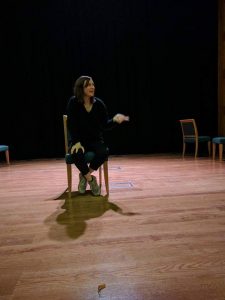 In Week 3, Pippa Nixon came to deliver a Masterclass on Audition techniques. Pippa played Thérѐse Raquin for the Theatre Royal, Bath. Prior to this she was part of the 2012 and 2013 RSC ensemble seasons, playing the role of Ophelia in Hamlet, Rosalind in As You Like It, Titania/Hippolyta in A Midsummer Night's Dream, the Bastard/Hubert in King John, Shavem in The City Madam, Days of Significance and Dorotea in Cardenio.
---
"She was lovely, and the class brought me a lot of heart and confidence in my ability to bear the burden of going through hundreds of auditions and only getting a few jobs"
Shelby Phillips, NYU Undergraduate
---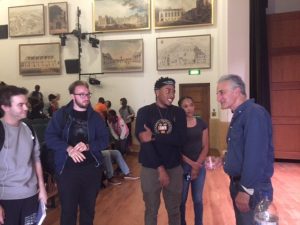 Henry Goodman joined us to work with our students on Shakespeare scenes. Henry recently starred as Volpone in Volpone at the RSC in Statford.
Prior to this he starred in various productions at the  RSC and National Theatre,  including Trevor Nunn's production of The Merchant of Venice for which he won the Olivier Actor of the Year Award. He won the Best Supporting Actor Award in 1992 for his performance as the original Roy Cohn in Angels in America, the Olivier Award as Best Actor in a Musical in 1993 for Assassins, and in 1994 was nominated as Best Actor of the Year for his performance in Hysteria at the Royal Court.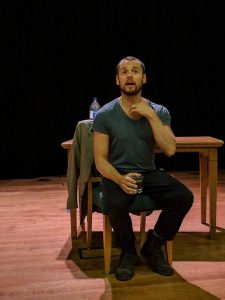 Our students went to Stratford-upon- Avon for a day trip, in which they went to see Julius Caesar at the RSC. Alexander Waldmann, who is currently starring in Brutus in this production, came to Magdalen for a Q&A session. We were also joined by the students from the younger MCP program, who had been to see the production too. Students had the opportunity to ask Alexander questions about the show.
Lastly, students consolidated their Shakespeare studies with wonderful a sonnet workshop with Faculty member Peter Francis James. Peter's recent productions include Leontes in The Winter's Tale for  the Pearl Theatre in Manhattan. He is also a graduate, and an Associate, of the Royal Academy of Dramatic Art, and he teaches acting at Yale School of Drama.
---