SHAKESPEARE AT THE BODLEIAN LIBRARY
Rosie Tyler from Marymount College, writes of her experience watching Shakespeare productions in Oxford whilst studying on the MIO program. Rosie watched the Globe's touring production of Twelfth Night, directed by  Brendan O'Hea, performed in the Old Schools Quadrangle.
The novelty of Shakespeare's Globe on Tour is that the eight versatile actors are prepared to perform the audience's choice of Twelfth Night, The Taming of the Shrew, or The Merchant of Venice. When I saw the production, Twelfth Night won the day and the performers barrelled happily into a musical introduction featuring cast members on guitar, accordion, and saxophone.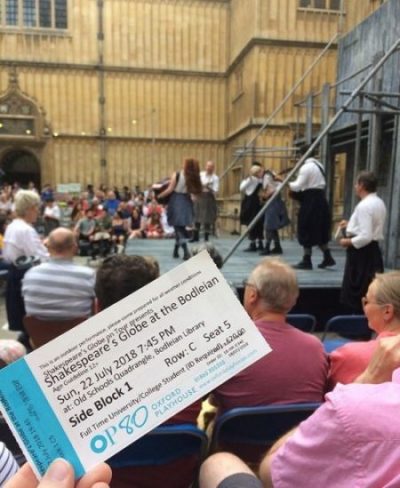 A woman played Duke Orsino and a man played Viola, adding a twist to the already hilarious comedy of gender errors. The compelling cast filled the magical courtyard of the historic Bodleian Library (featured in the Harry Potter films) with Shakespeare and song.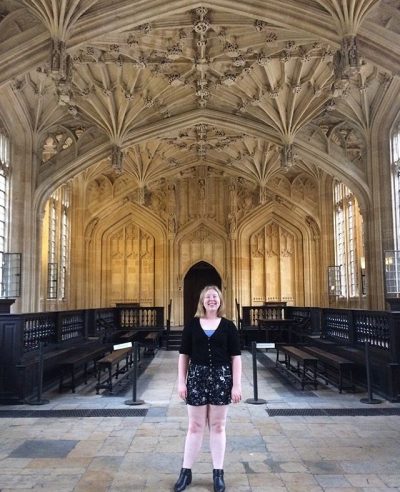 Each play I see, I'm understanding the Shakepearean text more. It's so exciting to hear Shakespeare and understand it a way you haven't understood it before. All of it is some of the best Shakespeare in the World that I've never had a chance to see before.
---