LATEST NEWS
Denzel Washington talks about having helped Chadwick Boseman (MIO '98) attend BADA
Denzel Washington chats with Stephen Colbert about having provided a scholarship for Chadwick Boseman (MIO '98) to attend our Midsummer in Oxford Program. Chadwick was part of a group of ten students from Howard University who attended MIO with the support of Phylicia Rashad, Denzel Washington, and other donors. That summer solidified our relationship with Howard University that was originally established by the legendary Howard Theater Professor Henrietta Edmonds.
This relationship continues to this day as twelve students from Howard are currently attending the Midsummer in Oxford program!
In this issue of the BADA Newsletter: an interview with theatre critic and Faculty member Sarah Hemming; a conversation with alum Jack Smart (SHX '10), the Awards Editor for Backstage Magazine; a round of 20 questions to get to know new staff member Maya Celano; photos from the Spring 2018 London Theatre Program productions.
In this issue of the BADA Newsletter: an interview with alumna Gerit Quealy (MIO '94), about her new book Botanical Shakespeare; an interview with new BADA Faculty member Gareth Armstrong about solo performance; a Farewell to long-time BADA Masterclass instructor John Barton; and Remembering BADA Governor Honorable Justice Anthony Colman.
In this issue of the BADA Newsletter: Faculty member Eunice Roberts appointed Dean of BADA; Norman Ayrton – Requiescat in pace; "An Accountant's life for me" – an interview with Managing Director Tim Denham; a conversation with alum Rob Adler (MIO '94).
Eunice Roberts appointed Dean of BADA
BADA is pleased to announce that the Governors have appointed Eunice Roberts to be sole Dean of BADA from 1st September 2017.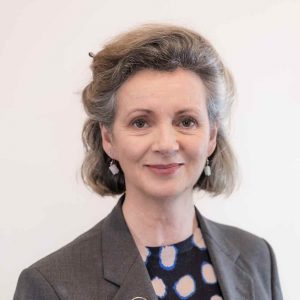 In her 10 months as Joint Dean, Eunice has impressed all she has met and has demonstrated that she has a widerange of skills, a host of contacts and many ideas for the future. There is no doubt that she will continue to make an enormous contribution to BADA.
Simultaneously, Christopher Cook will become Associate Dean until December 2017. Thereafter he will act in an advisory role which we very much hope will continue well into the future.
In this issue of the BADA Newsletter: an interview with new Shakespeare instructor Paul O'Mahony about the Year Long London Theatre Program; introducing BADA's new Brand and Website; Photos from the new LTP Acting for Film & Screen course!
Midsummer in Oxford Alum Tarell Alvin McCraney wins an Oscar!
Congratulations to Tarell Alvin McCraney (MIO '05) who won for Best Adapted Screenplay for Moonlight, which was based on his play In Moonlight Black Boys Look Blue.
For editions of the BADA newsletter from 2014 – 2016, please visit the BADA Press Room Archive or click the links below:
BADA Newsletter November 2016



BADA Newsletter June 2016



BADA Newsletter February 2016



BADA Newsletter September 2015



BADA Newsletter May 2015



BADA Newsletter January 2015



BADA Newsletter October 2014



BADA Newsletter May 2014